£800 million agreed for defence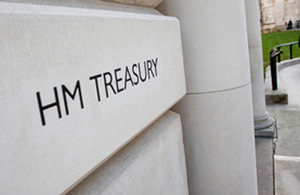 The Ministry of Defence (MOD) will benefit from an extra £800 million in the next financial year, the Chancellor and Defence Secretary have confirmed.
This includes access to £600 million from the Dreadnought contingency, announced in 2015, and will ensure that the UK's new world-class nuclear submarines are delivered on time and within the £31 billion budget agreed at the Strategic Defence and Security Review in 2015.
In addition £200 million was agreed at the Supplementary Estimates earlier in the year.
A Royal Navy submarine has always been on patrol, providing the continuous at sea deterrent for almost 50 years. And the next generation of submarines will ensure this can continue into the future, deterring conflict and protecting the nation 24 hours a day, 7 days a week, 365 days a year.
This money funds a key government priority that has been the bedrock of defence policy for nearly 50 years.
Chancellor of the Exchequer, Philip Hammond, said:
Our commitment to defence and national security is unwavering. The UK's defence budget is the highest in Europe and the second highest in NATO and ensures Britain can continue to respond effectively to the ever-changing threats we face.

We will continue to invest in our world-class Armed Forces and this additional investment of £600 million will ensure the UK is protected by the nuclear deterrent provided by the new Dreadnought fleet into the 2030s and beyond.
Defence Secretary Gavin Williamson said:
This is a welcome boost to our Armed Forces, ensuring we can continue to back-up our national security with the ultimate capability. In a world of intensifying and evolving threats, we must strengthen and maintain our ability to seize opportunities and counter challenges as they emerge. I have launched the Modernising Defence Programme to ensure we have the capabilities we need to keep Britain safe in an increasingly dangerous world.
original article: https://www.gov.uk/government/news/800-million-agreed-for-defence