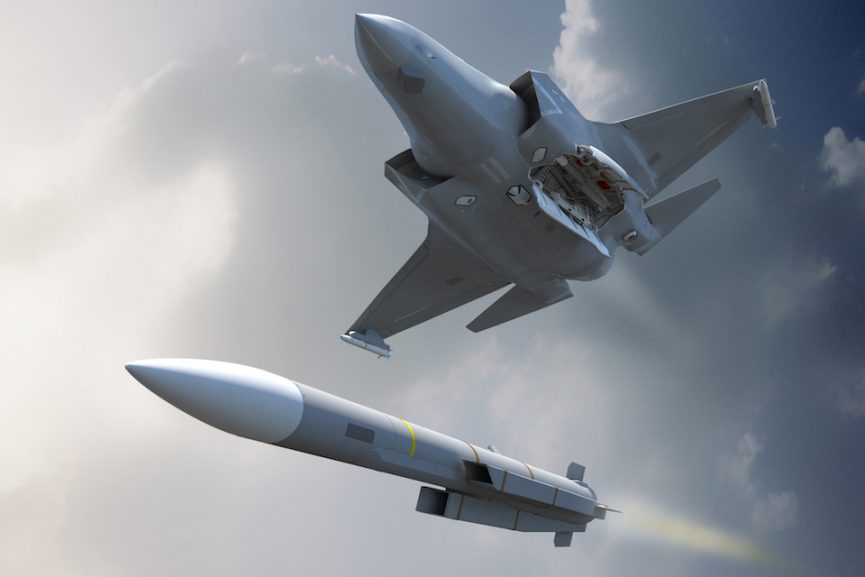 Secretary of State, Sir Michael Fallon, has today announced three new missile contracts worth a combined £539 million for state-of-the-art Meteor, Common Anti-air Modular Missile (CAMM) and Sea Viper missile systems at MBDA Stevenage.
"The deal ensures our Armed Forces have the best equipment available to protect the new Queen Elizabeth Class Carriers and the extended fleet from current and future threats. The half a billion-pound contracts will sustain over 130 jobs with MBDA in the UK, with missile modification and service support being carried out in Stevenage, Henlow, Bristol and Bolton."
"As part of a £41 million contract, the Meteor air-to-air missiles will arm the UK's F-35B Lightning II squadrons. It will provide the Royal Air Force and Royal Navy with a world beating missile that can engage with targets moving at huge speed and at a very long range. The weapon will enter service on Typhoon with the RAF in 2018 and the F-35B from 2024, and will be used on a range of missions including protecting the Queen Elizabeth Class Carriers."
An interesting announcement for the Secretary of State showing the UK's commitment to investing in the UK's defence system.
https://www.gov.uk/government/news/defence-secretary-announces-539-million-investment-in-new-missiles-systems